BREEAM Assessment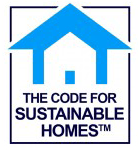 BREEAM (Building Research Establishment Environmental Assessment Method) is a standard for best practice in sustainable building design, construction and operation, and is a comprehensive measure of a building's environmental performance. A number of government departments and public bodies either encourage or require the use of BREEAM as a part of the development process.
When a BREEAM assessor assigns a certified rating to a project, one of the areas which will be evaluated is Land Use and Ecology. The rating given in this section will be affected by factors such as:
The ecological value of the site
Any ecological enhancement made to the site
The protection of ecological features already present on the site
Any changes made to the ecological value of the site
We can provide a BREEAM recognised assessment which includes where appropriate: an evaluation of the current site, recommendations for protection of existing features, and recommendations for ecological enhancement of the site. We have ecologists who are full members of the CIEEM, which is a requirement for the assessment to be accepted by the BRE.
Direct Ecology can assist in maximising your credit rating in the Land Use and Ecology section of the BREEAM scheme.  See the Recent Projects page for a BREEAM case study.